During my last trip to Korea, I have decided to spend more time meeting up with old friends and having some me-time with a couple of drinks and food instead of traveling around with a pack schedule like the previous time though.
An ex-manager of mine suggested to have a drink over at 조선주막.
조선주막(JoSun Jumak) is somewhat a little like a bar-restaurant that serves some nice food to dine along with your drinks. (HA! yes, it's somehow like the chinese 下酒菜)


Well, I had a search on Naver and realized there's quite a few outlets in Seoul. Best of all, there's one outlet located over at Hongdae, the tourists attractions area as well!
You have been warned that it takes at least an hour to be in the queue before entering the restaurant. (It's just dam crowded!)
(PS: You need to be at least 20years old in order to enter any nightclubs and even these bar restaurant! The koreans are pretty strict on this rules; and viola, I got checked as well. =/)

The ground level seems much smaller than the one on level 2 though.
We're just pure lucky to grab a balcony seat from the upper level~ ㅋ ㅋ ㅋ ㅋ

It's F-R-E-E-E-E-E-E ~ ~ ~


All tables comes with a packet of free ramyeon and a bottle of mineral water. How nice!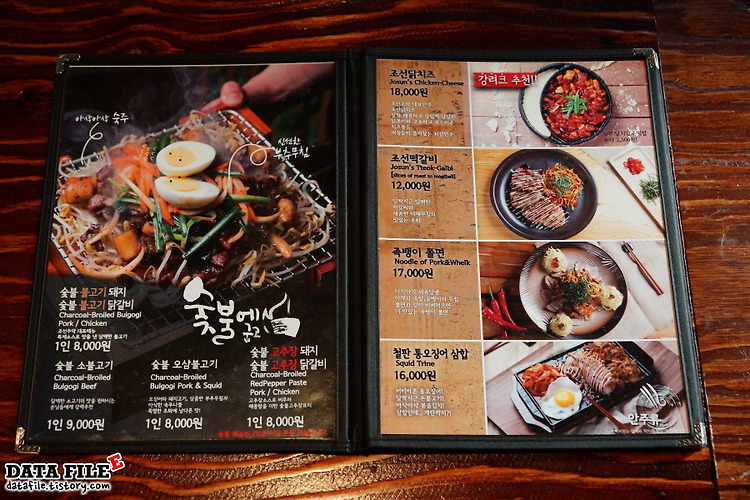 I was told that their these are the Top few popular items in their store:
Charocoal-Braised Bulgoggi
조선닭치즈(Josun Chicken Cheese-Dip)
오늘의안주 (Grilled Squid & Beef)
I will reveal what we had later.
Since we are in a BAR, how could wnot have a couple of the drinks eh? 😛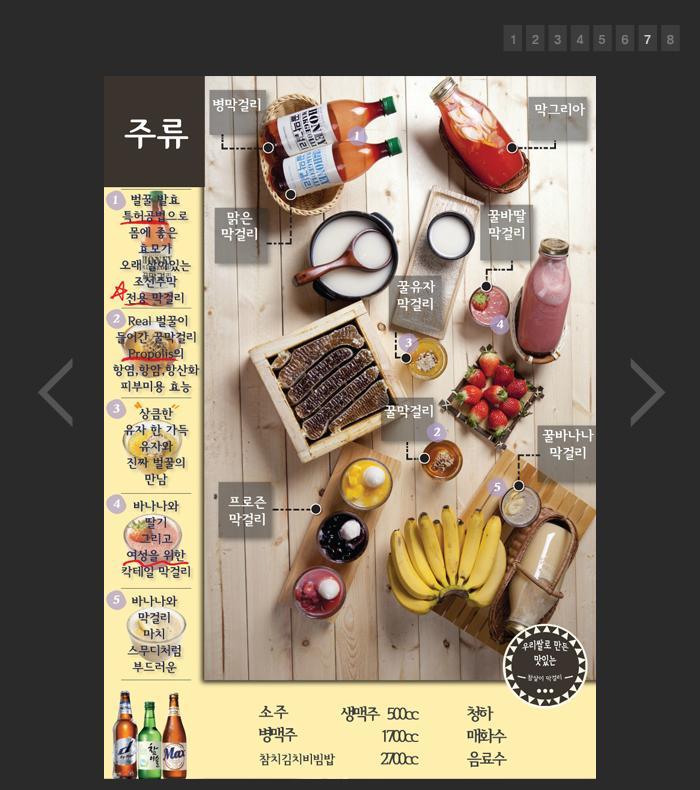 Most of the koreans are here for their famous Honey makgeolli though, thus we decided to give that a try along with a customize Strawberry + Banana makgeolli as well.


Here's my pretty ex-manager happy posing with the honey makgeolli.

Honey Makgeolli (6,000won)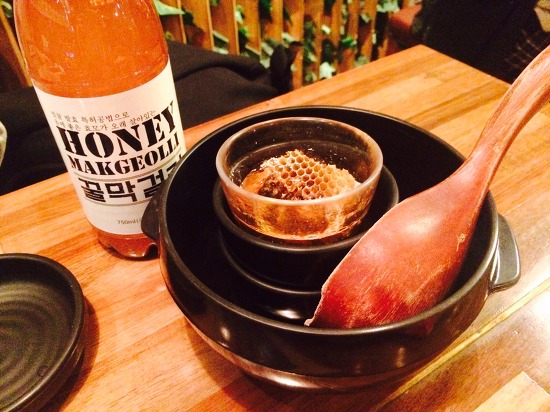 Verdict?
Not bad, but I find it not as amazing as the other one. (HAHAHAHA! Even my manager agreed with me!!!)

Strawberry + Banana Makgeolli (7,500won)
I or rather WE prefer this makgeolli instead of the honey version though. The taste for this version is much more well-balanced and nicer taste; which we even had a 2nd serving of it. (酒鬼~~)

오늘의안주 (Grilled Squid & Beef) -16,000won


It's really reallly YUMMY!!
We had their seafood pancake to go along with our 2nd makgeolli in the cold weather too.
No pictures on that because your truly was too busy catching up gossips. 🙂
If you happened to be shopping and want something unique, you can try this too~ 😉
홍대 조선주막(Hongdae Branch)
서울특별시 마포구 서교동 407-4
Contact no.: 070-4108-1103
xoxo,
yyann